If you log in to Maform for the first time, you see empty 'My forms' page.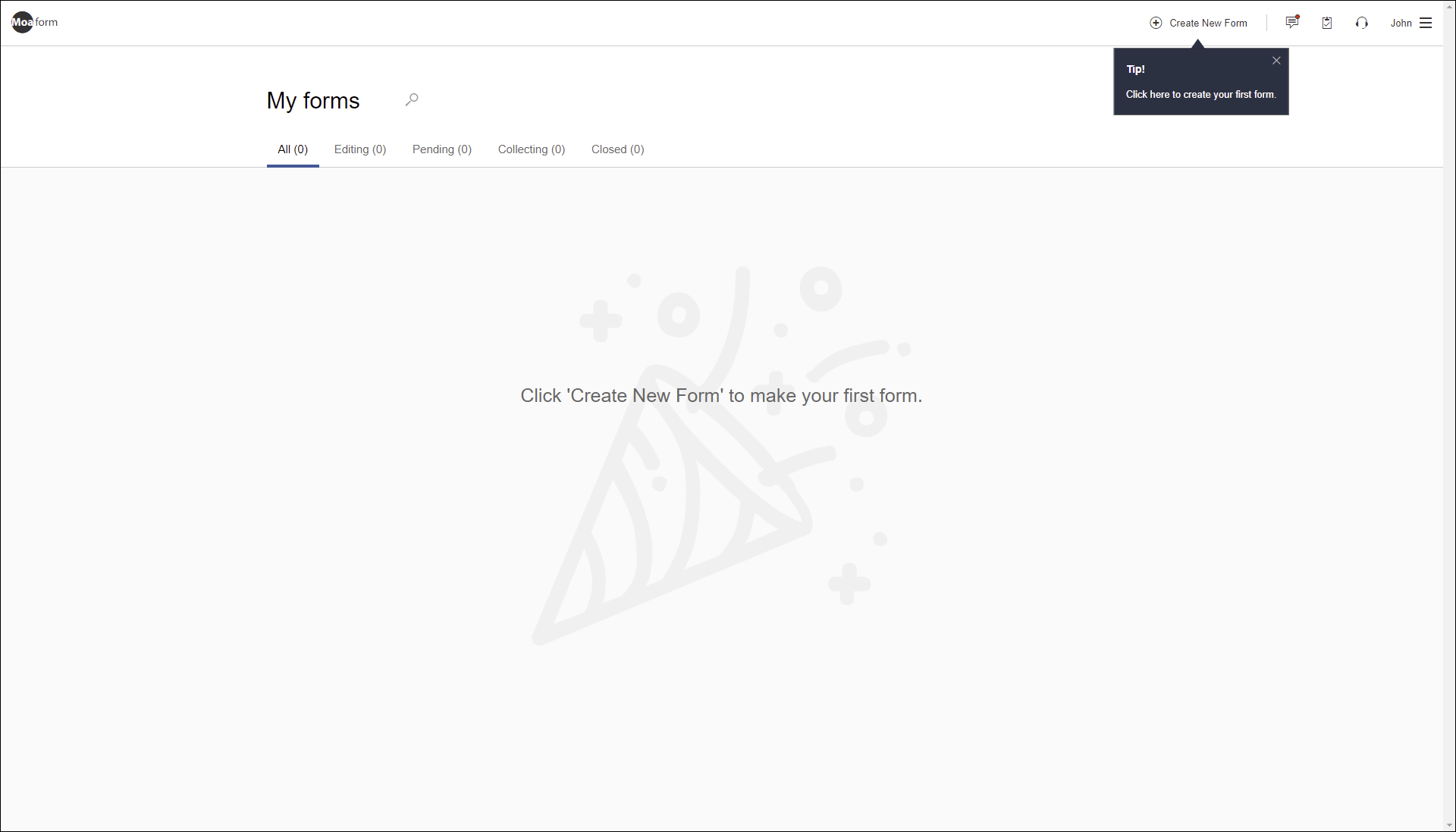 You can find 'Create New Form' button at the top right side of the page.

Click 'Create New Form' button and you will see form creation method selection window. You can choose either 'Build from scratch' or 'Import from templates'.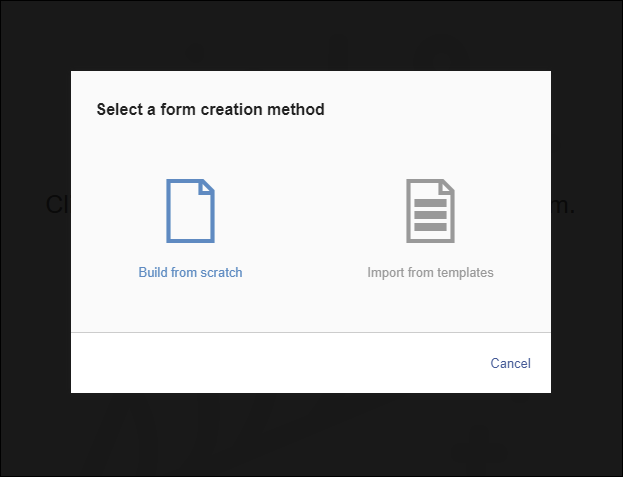 Choose 'Build from scratch'. Enter form title and choose form language. You can change form language at settings anytime.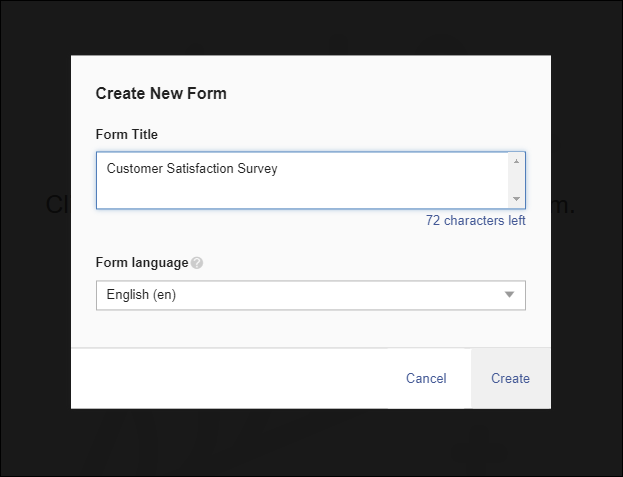 Click 'Create' and you will see form editor.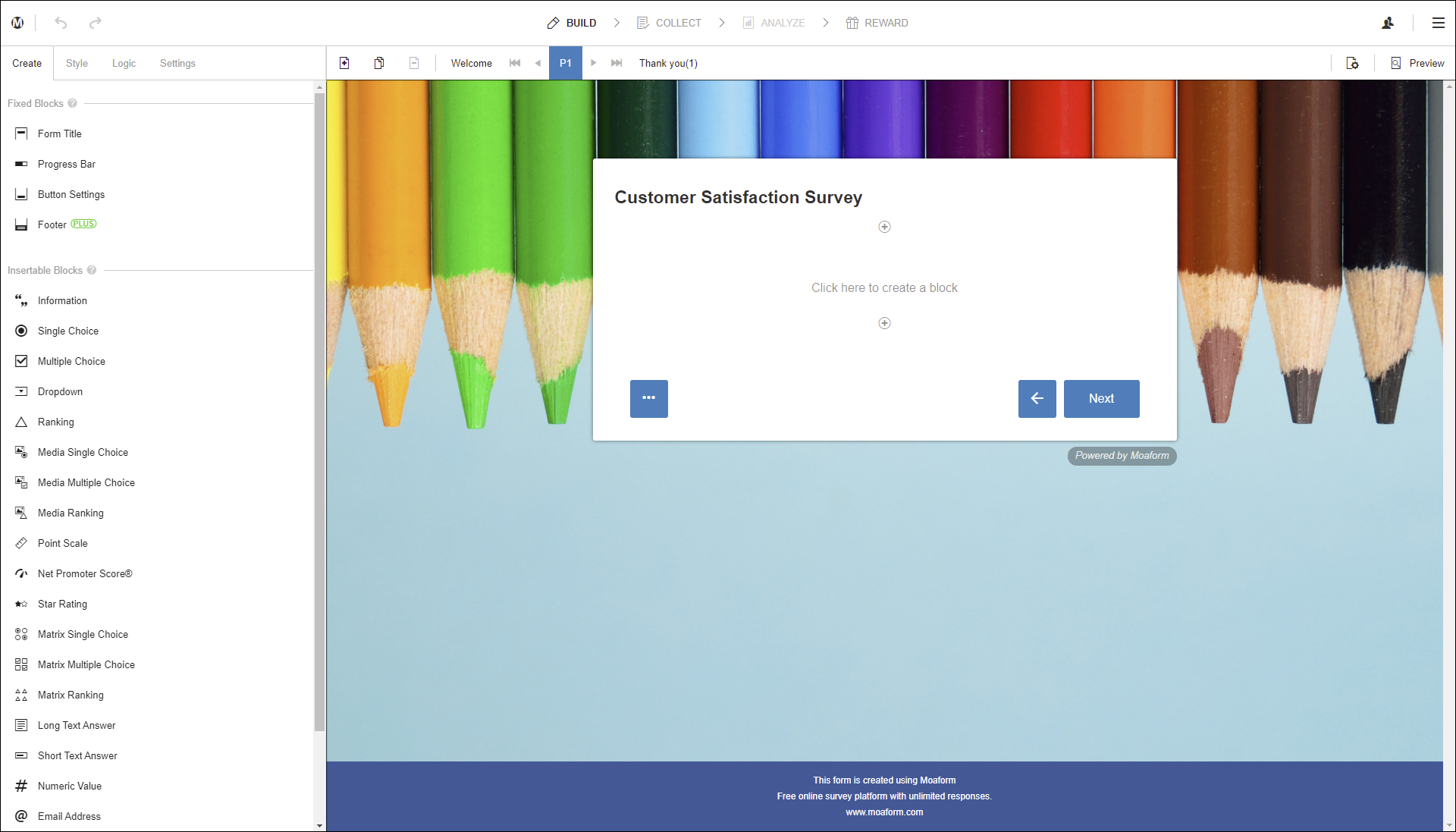 Click a question type you want to add 'Create' pannel on your left or drag the question type from the 'Create' pannel and drop it to the page shape. You also can add a question type by clicking '+' button at the page shape.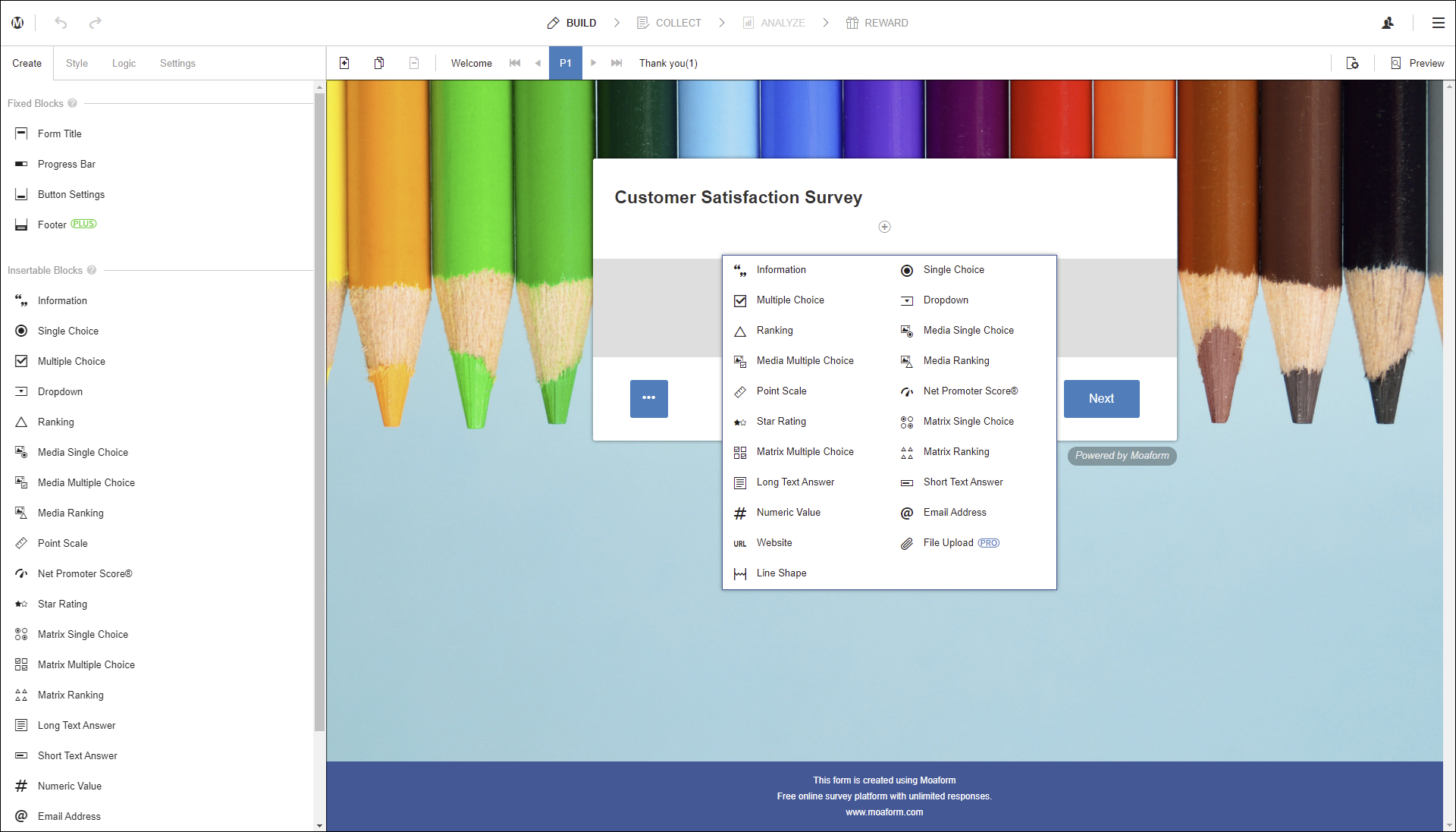 You will see question editing window and you can edit question content here.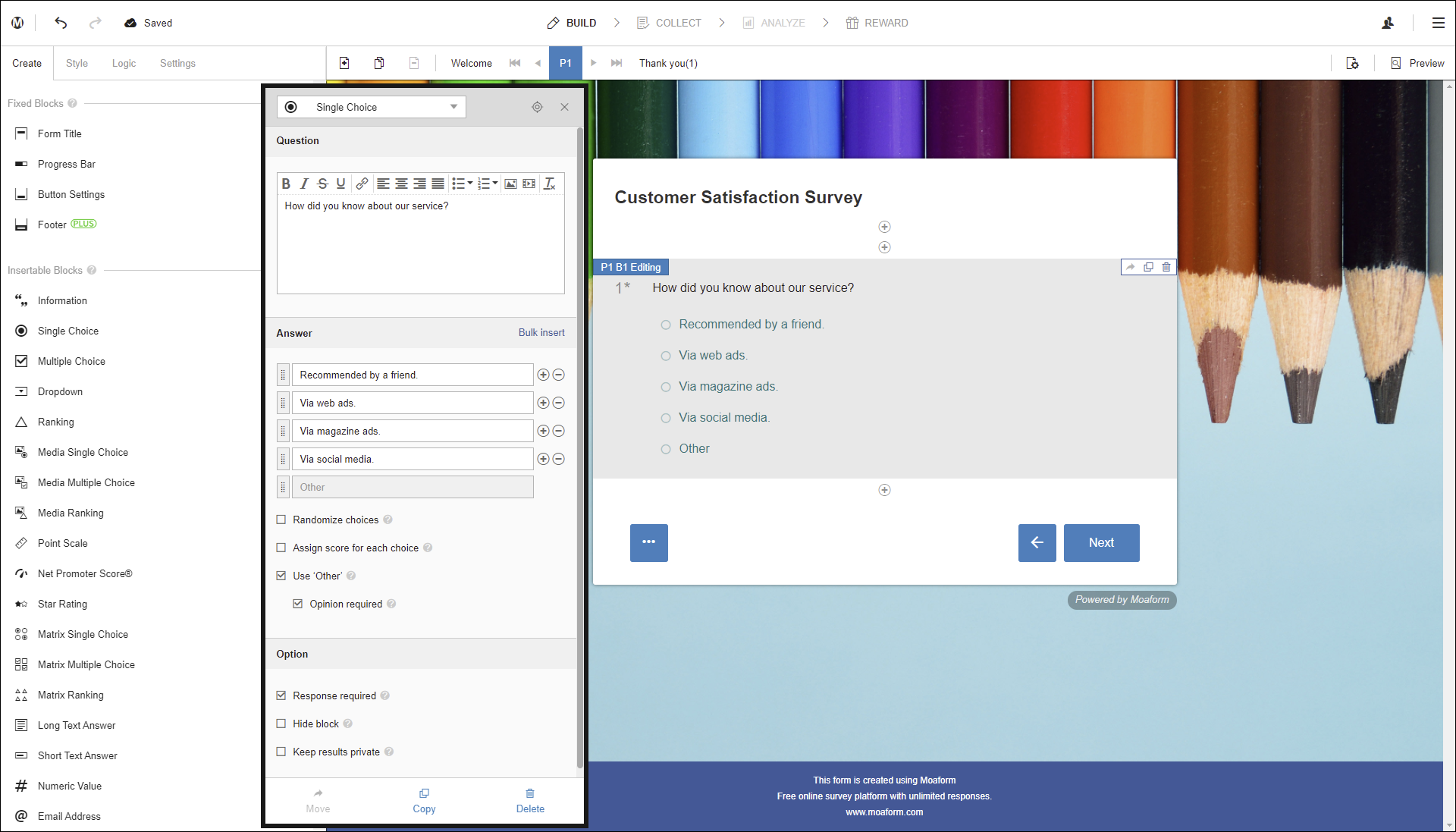 You can add multiple questions in a page. You also can add pages by clicking 'Add a new page' button at the page control bar.
Once you finish editing the form, go to the next step by clicking 'COLLECT' link at the top center of the screen.
Click 'COLLECT' link and you will see Collect Settings page.
After checking various settings, go to the bottom of the page and click 'Start' button.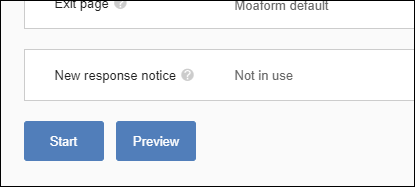 Now you see URL link for response.

Share this URL with respondents. Respondents can answer the form via PC and Mobile.
Please keep in mind that once you start to collect responses, you cannot change question type of existing questions at form editor. (For example, you cannot change Multiple choice questions to Text answer questions).