You can insert the answer of a specific question into the content of another question.
When you edit a question content, press '+ Variable' button and select an answer variable to insert the variable in the question content.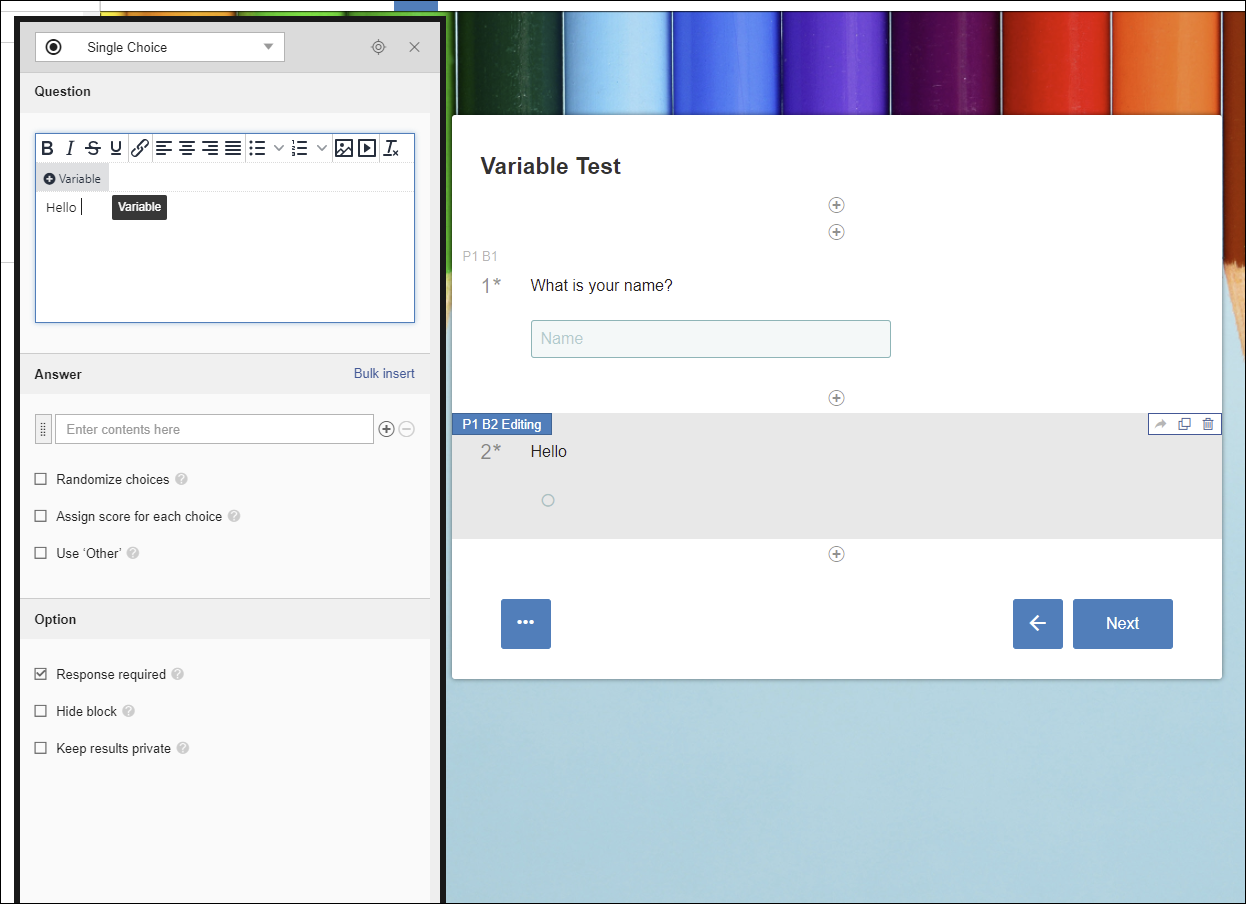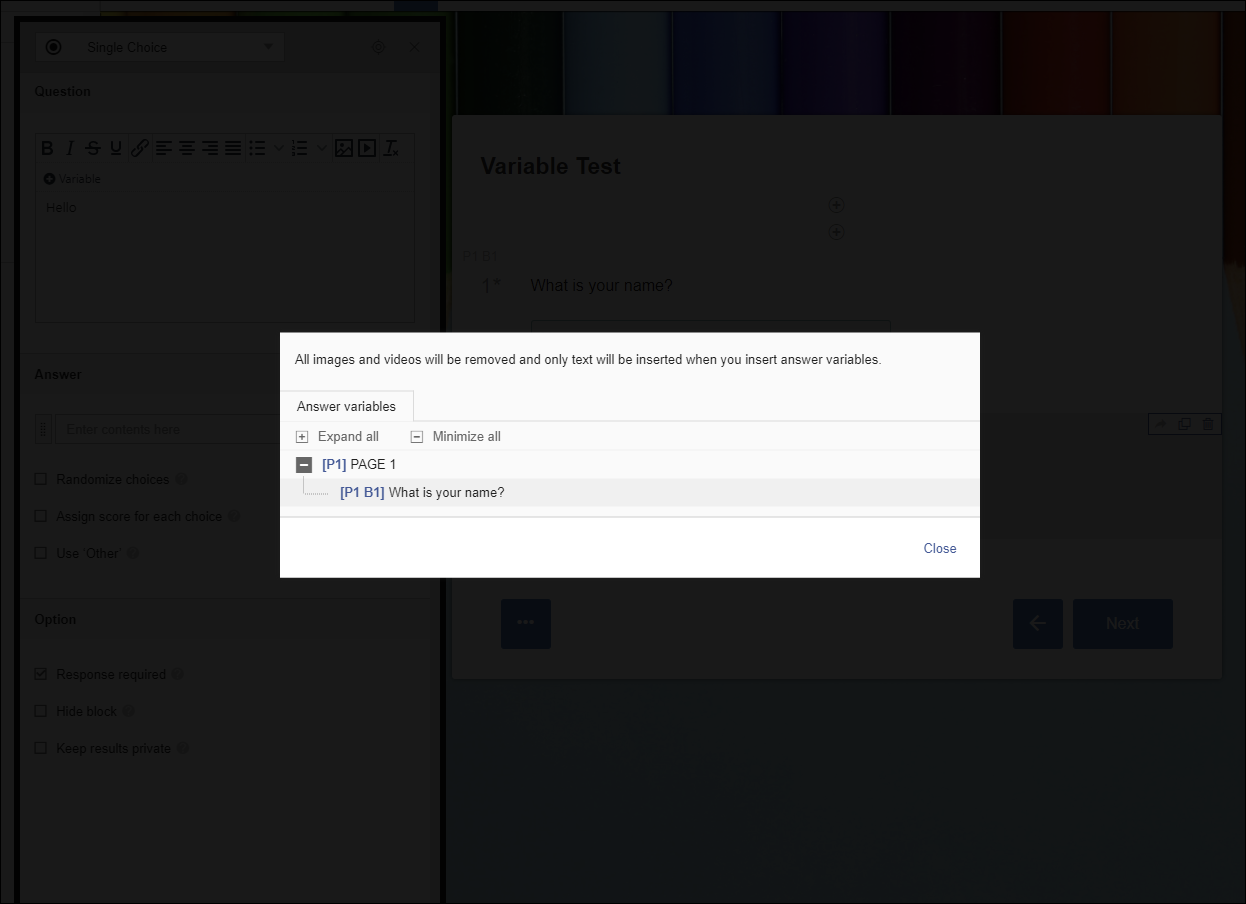 You can view which variable is inserted at that location.

When respondents answer the original question, the answer is displayed at the specified location in the destination question.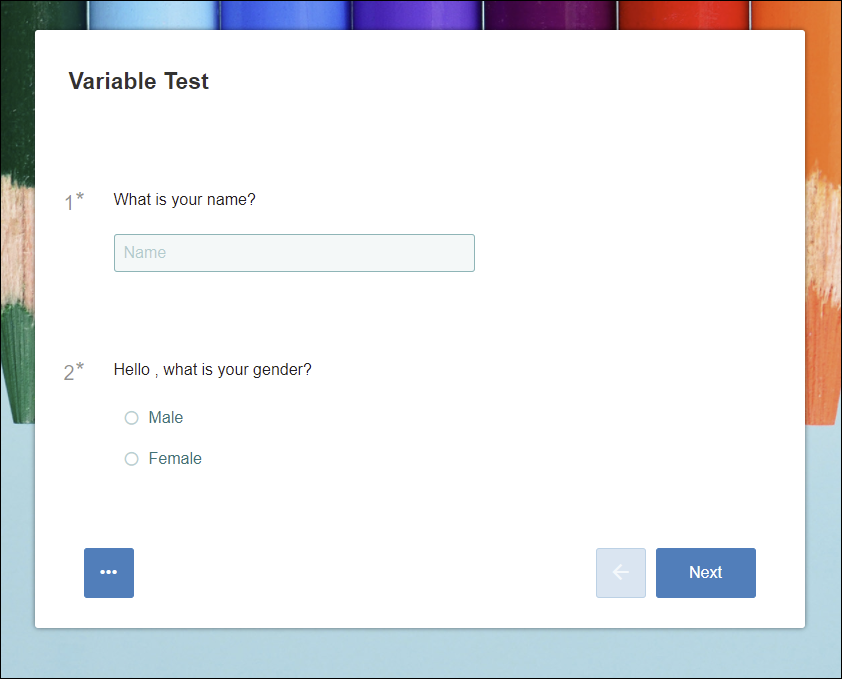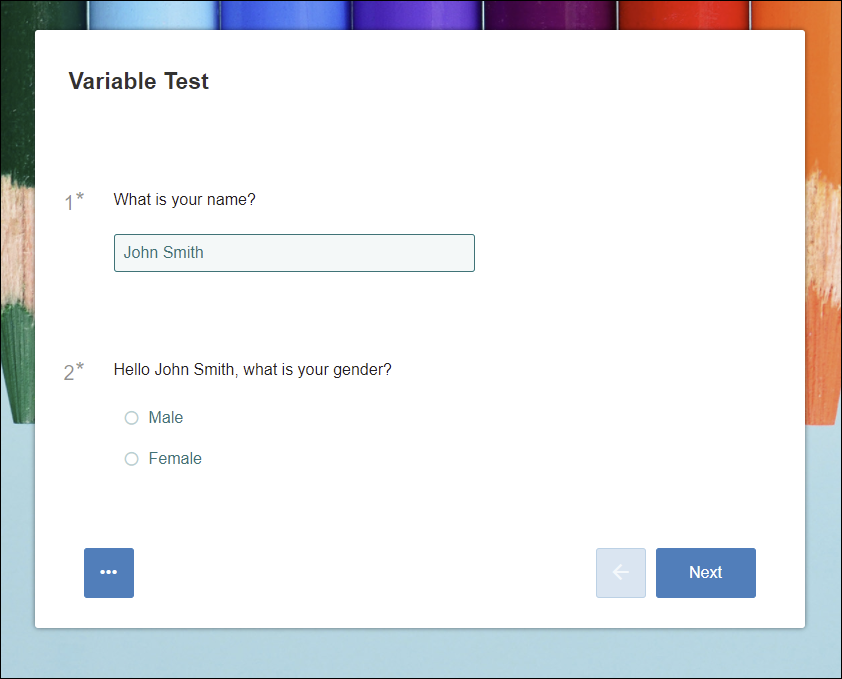 caution
When you insert a variable, all images and videos are removed and only text is inserted.
Do not insert the answer of the later question into the content of the former question as a variable.
If you insert the 'File Upload' question as a variable in another question, only the file name is displayed as text.
The method displayed when inserting variables by question type is as follows.
Single Choice, Dropdown, Media Single Choice, Matrix Single Choice, Long Text Answer, Short Text Answer, Numeric Value, Email Address, Website: The answer is displayed as it is. (text only)
Multiple Choice, Media Multiple Choice, Matrix Multiple Choice: List all selected answers separated by commas. (text only)
Ranking, Media Ranking, Matrix Ranking: Numbered according to the selected ranking, separated by commas. (text only)
File Upload: Lists the file names of all uploaded files separated by commas. (text only)